Rejuvenate Your Eyes With Blepharoplasty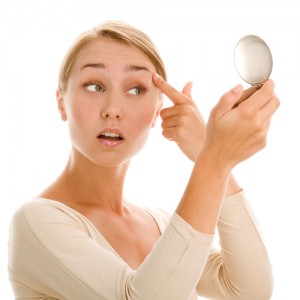 Aging is a natural process of changes over time, and changes in the skin are one of the most noticeable signs of aging. Environmental factors, heredity, nutrition, and sun exposure are some of the most important elements that determine skin quality. As the skin is negatively affected by these factors, the connective tissue in the skin changes and strength and elasticity are reduced. This leads to poor skin quality and the development of loose skin and wrinkles.
Windows to the Soul
The eyes convey a great deal of emotion and meaning; a simple look can often be more powerful than words. Most people look at a person's eyes when they first meet or encounter them, which makes signs of aging around the eyes among the most visible and detrimental of physical characteristics. Drooping eyelids with wrinkles and loose skin can make us appear tired, sad, or even angry despite our actual mood. Fortunately, Dr. Jaime Rodriguez Sierra offers eyelid surgery (blepharoplasty) to provide his patients with a rejuvenated facial appearance.
Eyelid Surgery
Eyelid surgery removes excess fatty deposits and loose skin from the upper and/or lower eyelids (depending on the patient's needs) to restore a more youthful, friendly, and alert appearance.
Blepharoplasty can improve the following conditions:
Puffiness in the upper eyelids
Bags below the eyes
Drooping upper and lower eyelids
Loose skin/folds
Wrinkles and fine lines
Impaired vision
Drooping upper eyelids may hang down and partially block a person's vision. Eyelid surgery can restore a person's vision by eliminating the excess fat and skin that contribute to this drooping. Eyelid surgery also can correct sagging lower eyelids that may hang down and show the white part of the eye below the colored iris.
As excess fat deposits and sagging skin that cause bags, puffiness, wrinkles, and fine lines are eliminated from around the eyes, patients look better rested and attain a more youthful, healthy, and happy appearance.
If you are interested in eyelid surgery, please call (888) 478-4690 or fill out our online contact form for more information. Dr. Jaime Rodriguez Sierra uses the highest quality tools and advanced techniques to provide his patients with safe and effective procedures.