At Jaime Rodriguez Sierra Plastic Surgery, your health and well-being are our major concerns.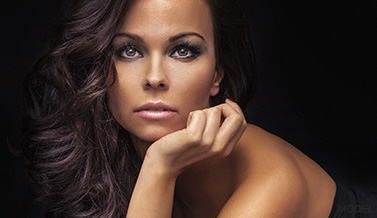 As we age, the elasticity in our skin decreases, it is possible to develop drooping and sometimes puffy eyelids what the patients call tired eyes. A blepharoplasty is a surgical procedure that removes fat deposits, excess skin, or both skin and fat to improve the appearance of the eyes.
A blepharoplasty may be performed on the upper eyelid, the lower eyelid, or both. The procedure involves removing fat deposits and excess skin in the upper eyelids, on the lower eyelids a transconjunctival blepharoplasty is recommend on patients with just fat deposits, no visibles scars. Natural-looking results are the main goal of this procedure.
The procedure is done under local anesthetic with sedation, is an outpatient procedure so you will stay in the surgical unit for 3 to 4 hrs. The stitches are removed at 4 days after the procedure, there are some bruising and swelling for few days. To reduce it, cold compresses may be applied during the 2 next days after the procedure. It's almost a painless procedure.
It's very important to discuss your goals and expectations with Dr Rodriguez Sierra.  He will assess your medical history to see whether you are a good candidate for this procedure. Please stop smoking and abstain from aspirin two weeks before and after the procedure.
The Surgery
Anesthesia: Local with sedation
Outpatient
Surgery: 1 to 1 ½ hours
Recovery time: 1 to 2 weeks
Return to normal activities: 1 week
Final results: 3 weeks