At Jaime Rodriguez Sierra Plastic Surgery, your health and well-being are our major concerns.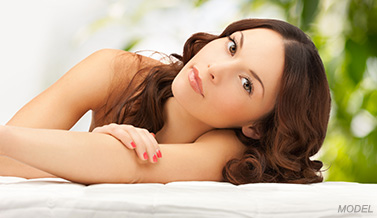 Besides plastic surgery procedures, we offer you the latest cosmetic technologies available for post-op recovery and skin improvement.
The HydraFacial®
It's the latest facial technology. This resurfacing procedure thoroughly cares for your skin, providing cleansing, exfoliation, extractions, and hydration, including Vortex-Fusion® of antioxidants, peptides, and hyaluronic acid. The HydraFacial® is a non-invasive, non-surgical procedure that delivers instant results with no discomfort or downtime. The procedure is immediately effective. www.hydrafacial.com
Cyclone
It is the most advanced technology for body contouring. It offers a scientifically proven solution for cellulite and skin treatment, since it combines several fat dissolving techniques in one machine: ultrasound, cavitation, radiofrequency and its patented innovative revolutionary rotating and squeezing massage moving mode, it is capable of reducing volume, eliminating cellulite, draining liquids and firming skin in one session. Cyclone offers a professional unheard level of good visible treatment results.
Thermigen
Thermi-GenTM is a non-surgical procedure that uses radio-frequency (RF) energy to stimulate collagen for tightening and smoothing the skin of the face, neck & body. This procedure provides tighter, smoother, more youthful looking skin for all skin types. You will see results from the first session. It is safe for light and dark complexions.
BOTOX / DYSPORT
These products are used to minimize the wrinkles caused by smiling or making gestures, such as frown lines or the creases around the eyes. The procedure is quick, simple and practically pain-free. It is a very easy way to freshen up your looks!
OBAGI  skin care system
Obagi products are clinically proven to help correct and improve signs of skin aging. They have specific products to address every skin problem (fine lines and wrinkles, rough skin, loss of elasticity, redness, yellowish skin, discoloration, blotchy skin, spots, etc.) Their system is specially formulated to transform your complexion into beautiful, healthy looking skin. www.obagi.com