Show Off Your Legs
Summer is over, and skinny jeans and leggings are soon to be pulled to the front of the closet. Although you don't have to worry about your skin's complexion as much, the shape of your legs still shows through these winter wardrobe staples. While stick-thin, "model-type" legs used to be the ideal, the majority of society has shifted to value legs with a healthy, athletic shape.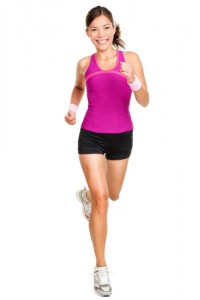 Toned calves accompanied by svelte thighs are what most everyone wants to show off, but certain things can get in the way of this goal. Even after following a diligent diet and exercise regimen, stubborn fat often remains in the thigh area. In addition, some people are born with naturally small calf muscles and are unable to achieve a shapely calf appearance that reveals the true strength of their legs. Furthermore, those who have lost a significant amount of weight are usually left with excess skin on the thighs as well as stubborn fat.
Fortunately, there are procedures that can produce the slender and toned legs so many desire.
Liposuction
Liposuction removes unwanted fat through tiny, inconspicuous incisions. No general anesthesia is needed, and the fat cells are permanently removed. If desired, the removed fat can be re-injected into areas that the patient would like to augment or reshape, such as the buttocks or around the eyes.
Thigh Lift
The thigh lift procedure removes excess skin to reshape the thighs into a more slender, well-built shape.
Calf Augmentation
For this procedure, implants made of solid silicone are inserted over the calf muscles to create the appearance of larger, more toned calves.
If you would like to eliminate stubborn fat from your thighs or any other area of your body, please call (888) 478-4690 or fill out our online contact form. Dr. Jaime Rodriguez Sierra has extensive skill and experience to achieve safe and effective results.