At Jaime Rodriguez Sierra Plastic Surgery, your health and well-being are our major concerns.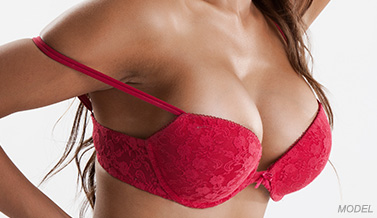 Large breasts may cause a significant number of physical and emotional problems for women. Oversized or heavy breasts can lead to persistent or severe back pain, as well as shoulder indentations from bra straps.
Other individuals may suffer from low self esteem and/or constant self consciousness and frequently feel the need to cover up their overly large breasts.
Whatever the reason, breast reduction is an increasingly popular surgical procedure that helps to better the lives of many women.
This surgery consists of the removal of excess glandular tissue and skin. Breast reduction is performed to make large breasts smaller, lighter and firmer. It will also allow the breasts to be more proportionate to the rest of the patient's body.
Candidates for Breast Reduction
Neck, back or shoulder pain
Shoulder notching from you bra strap
Heavy, sagging breasts
Breasts that are too large for your body size
Irritation and rash beneath your breasts
Difficulty with exercise and physical activities due to large heavy breasts
One breast that is a lot larger than the other.
There are several techniques available for breast reduction. The surgery is performed under a local anesthesia and sedation, so you won't feel anything. The patient go home the same day. For large reductions, I use a technique call inverted T. This technique allows removal of a large amount of breast tissue and skin safely. The breast will be firmer with a nice shape and the nipples in a more youthful position. The nipples are left attached to the breast tissue beneath them and most patients do not lose sensation. The size of the areolas can also be reduced. The ability to breast-feed is also usually preserved. Smaller reductions can be performed through a vertical incision and around the areola. After the surgery you will recover for 1 to 2 hours before you go home. The sutures are usually absorbable so there its no need to remove them. No drains are need it. There is no problem with breast feeding or loosing nipple sensation. After one week most patients are able to resume most activities.
There are occasionally  complications. The most common is delayed healing of an incision and this rarely occurs unless a patient smokes.
Do not smoke for two weeks before and after your surgery.
Avoid medications that can cause bleeding (aspirin, ibuprofen, Advil) for about 7 to 10 days before the surgery.
The Surgery
Anesthesia: Local with sedation
Outpatient (no hospitalization)
Surgery: 3 hours
Recovery time: 3 to 4 days
Return to normal activities: 1 month
Final results: 3 to 4 weeks