At Jaime Rodriguez Sierra Plastic Surgery, your health and well-being are our major concerns.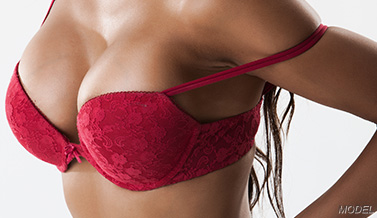 A breast lift or "mastopexy" procedure is performed to raise and reshape sagging breasts. The procedure can also reduce the size of the areola (the darker skin around the nipple). An augmentation procedure can be done at the same time if you wish larger breasts or a firmer, round breast.
Many patients after breast feeding loose breast volume and wish to have this replaced. If only a small amount of sagging is present, a breast augmentation procedure alone may be all that is necessary. If your breasts are very large a breast reduction procedure can be performed at the same time.
At the initial consultation it is important to discuss what exactly you are wanting in regards to nipple position and breast size. The tone of your skin, areolar size, and quality of your breast tissue has to be examine. If you are 35 years old or older you should have had a recent mammogram prior to surgery.
The Procedure
The surgery is performed under a local anesthesia and sedation so you won't feel anything and usually takes about 2 to 3 hours. Some patients can have the procedure done with only a scar going around the areola (periareolar) others can have a vertical incision breast lift or the inverted T, this will be discuss in which technique its better for you. After the surgery you will recover for 1 to 2 hours before you go home. The sutures are usually absorbable so there ts no need to remove them. No drains are needed. There is no problem with breast feeding or loosing nipple sensation. After one week most patients are able to resume most activities.
The Results
A breast lift procedure will give your breasts a much more youthful appearance. The nipple will be elevated and excess skin removed making the breasts feel firmer.
The Surgery
Anesthesia: Local with sedation
Outpatient (no hospitalization)
Surgery: 3 hours
Recovery time: 1 week
Return to normal activities: 1 month
Final results: 3 to 4 weeks