At Jaime Rodriguez Sierra Plastic Surgery, your health and well-being are our major concerns.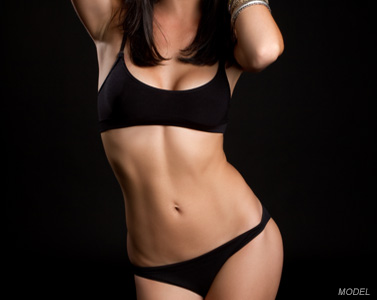 Liposuction is a procedure used to sculpt the body and reshape it into a beautiful slender figure.
This is achieved by suctioning and permanently removing the stubborn fat deposits that normally don't disappear with diets or exercise, in areas such as waist, tummy, lower back, hips, thighs, arms, etc.
When desired, the fat that was removed can be re-injected in other areas, like the buttocks, to reshape them and increase their volume.
Everything is done through tiny incisions placed in strategic points to make them unnoticeable.
The result is an aesthetic body with an excellent figure.
Dr. Rodriguez Sierra uses a technique in Mexico called Easyshape and in the USA Tickle Lipo.
The most recently introduced FDA approved liposuction technique to enter the U.S. for bulk fat removal as well as body sculpting.
The low frequency acoustic INFRASONIC vibration allows for the removal of body fat while respecting the surrounding tissues; resulting in smooth contour and a rapid recovery.
The TICKLE LIPO SYSTEM is a proven reliable system which SAFELY allows for precise, high volume de-bulking in all body areas.
The 3-D NUTATIONAL pattern offers notable benefits, especially in the areas of fibrosis (secondary liposuction, backs, and in males).
Advantages for Patients
No general anesthesia, local anesthesia with or without sedation
Little or no discomfort
Patient safety
Permanent removal of fat cells
Quick recovery period
Look great immediately
Superior Bodysculpting
Convenient
Affordable
Easy
The Surgery
Anesthesia: Local with or without sedation
Outpatient (no hospitalization)
Surgery: 1 to 3 hours
Recovery time: 1 week
Return to normal activities: 1 month
Final results: 3 to 4 weeks
Schedule a consultation with Dr. Jaime Rodriguez Sierra at our Monterrey,Mcallen Tx or Reynosa location.